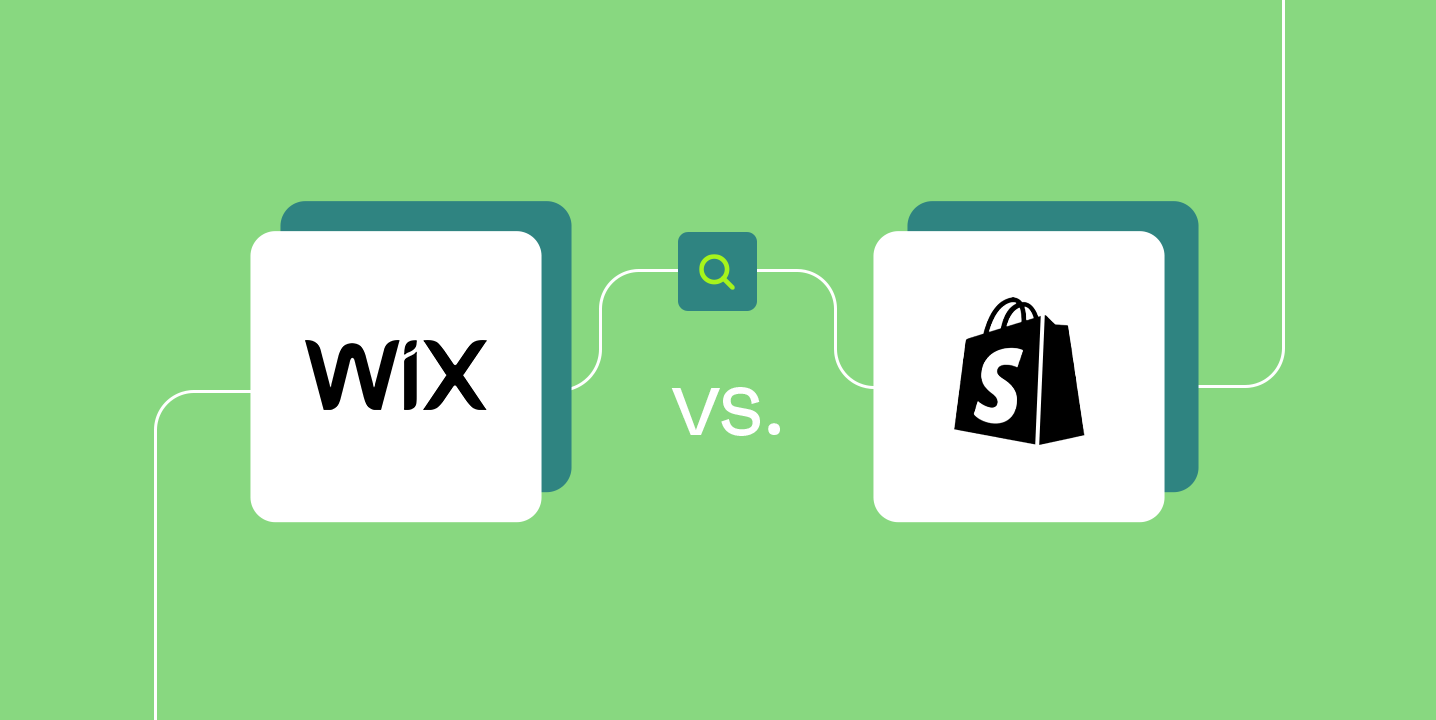 Trade is no longer what it used to be: the days of physical vendors are far gone. You can now make purchases online without leaving the comfort of your home. This advancement has increased trade volume over the years and made trade easier. For you to make purchases online, you must go through a website. Just like with every other online activity, websites are channels through which you must make purchases.
There are many websites out there with different services and payment patterns, so choosing the website through which you make these purchases is daunting. The leading websites, however, are Wix and Shopify. In this article, I will provide a professional analysis of both websites so that you can make a more informed choice.
How Does Wix Work?
Wix is a website builder with easy-to-use tools that you can use. You can consider Wix as an empty store just waiting for you to come to stock your goods.
With Wix, you can create an online presence with little or no knowledge of the complexities of online language. You only need an online presence with a drag-and-drop interface when creating your platform.
This operation comes in handy because it spares you the stress of coding or the knowledge of FTP. It can become as simple as hosting a website for free, though this Wix template comes without an advertisement for your goods or services. You can have a full setup with no stress with an email address.
Wix Templates
There are a variety of businesses out there, so Wix offers a variety of templates. Wix templates are flexible and simple to maneuver to suit your business plan and technique.
Wix templates cover a wide range of categories, and you aim this widespread coverage at giving you the freedom of choice for your business to grow. Wix templates cover personal jobs, landing pages, creative CVs, business CVs, and personal blogs. The idea is to provide a complete online infrastructure for these enterprises to grow.
Other more complex templates include a travel blog, an Ai company, an IT service company, a fashion store, and a marketing blog.
In short, whatever setup you need online, there is a Wix template for you. These templates are more like physical buildings already put in place for you to occupy.
There are over 500 templates you can use on the Wix website. These templates are user-friendly and ready to use.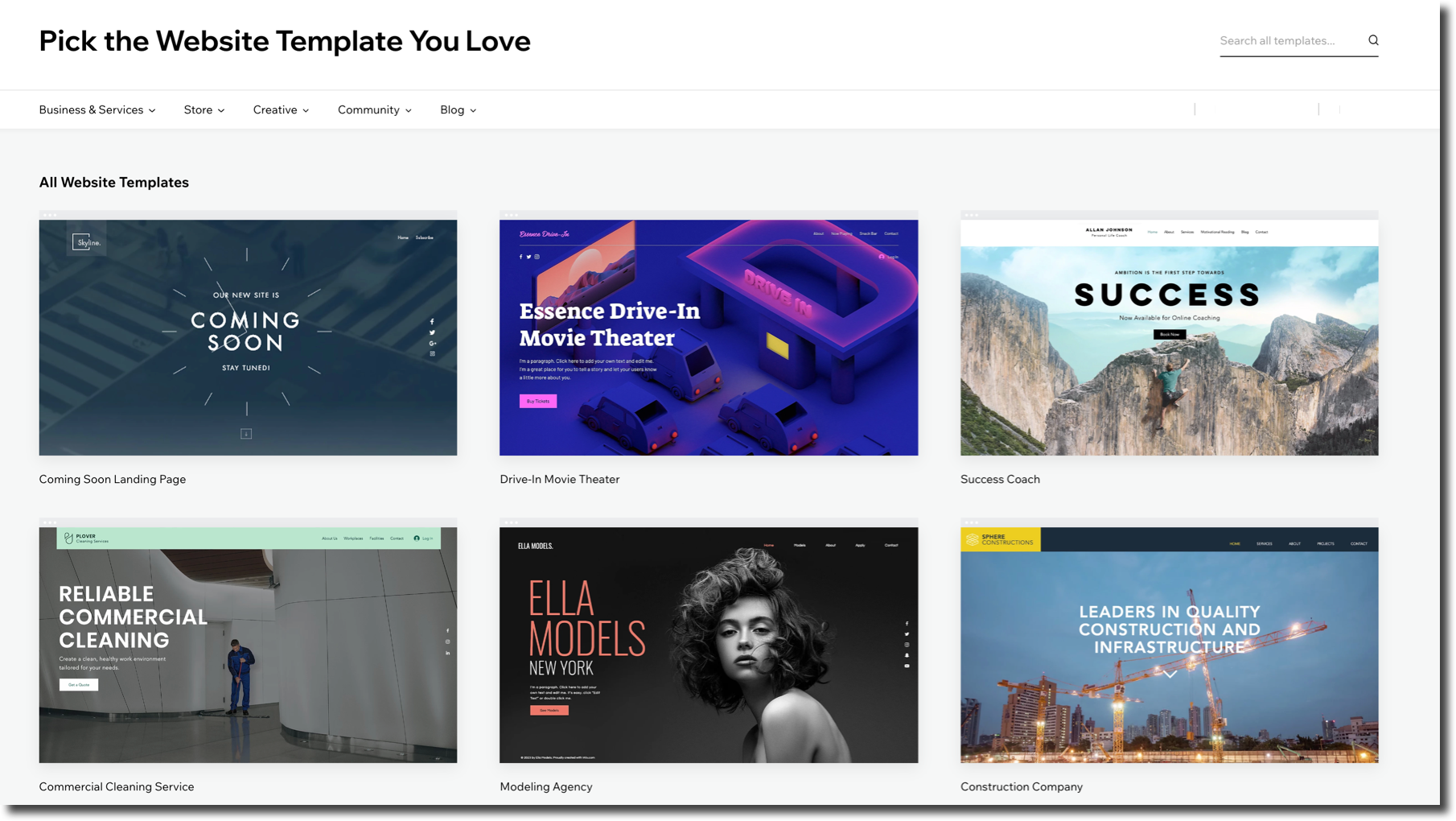 Wix Pricing
Wix pricing is a piece of the important information you need to have before you venture into it.
Many services offered on Wix might be free, but these services may not be satisfactory. You can have an account with minimal access; to unlock premium features, you must let go of some cash.
With five dollars per month, you get the basic features Wix offers. This basic plan helps you connect your custom domain to any Wix template. You can term this feature the "connected domain."
An upgrade to connect the domain plan is the combo plan. This plan costs about ten dollars per month, and with this plan, you can also connect a custom domain with more flexibility and ownership.
You can remove the Wix-branded ads and have more bandwidth and storage. This plan is best for personal use.
Another plan costs fourteen dollars per month, which is the unlimited plan. Once subscribed to this plan, you will have access to more content such as photos, music, videos, and other multimedia materials. If you plan on freelancing, this is the recommended plan for you.
Other pricing plans include the business VIP and the business basics. These plans cost you between $20 and $35 per month. With these plans, you get a professional logo and a prompt response to issues at the customer care desk.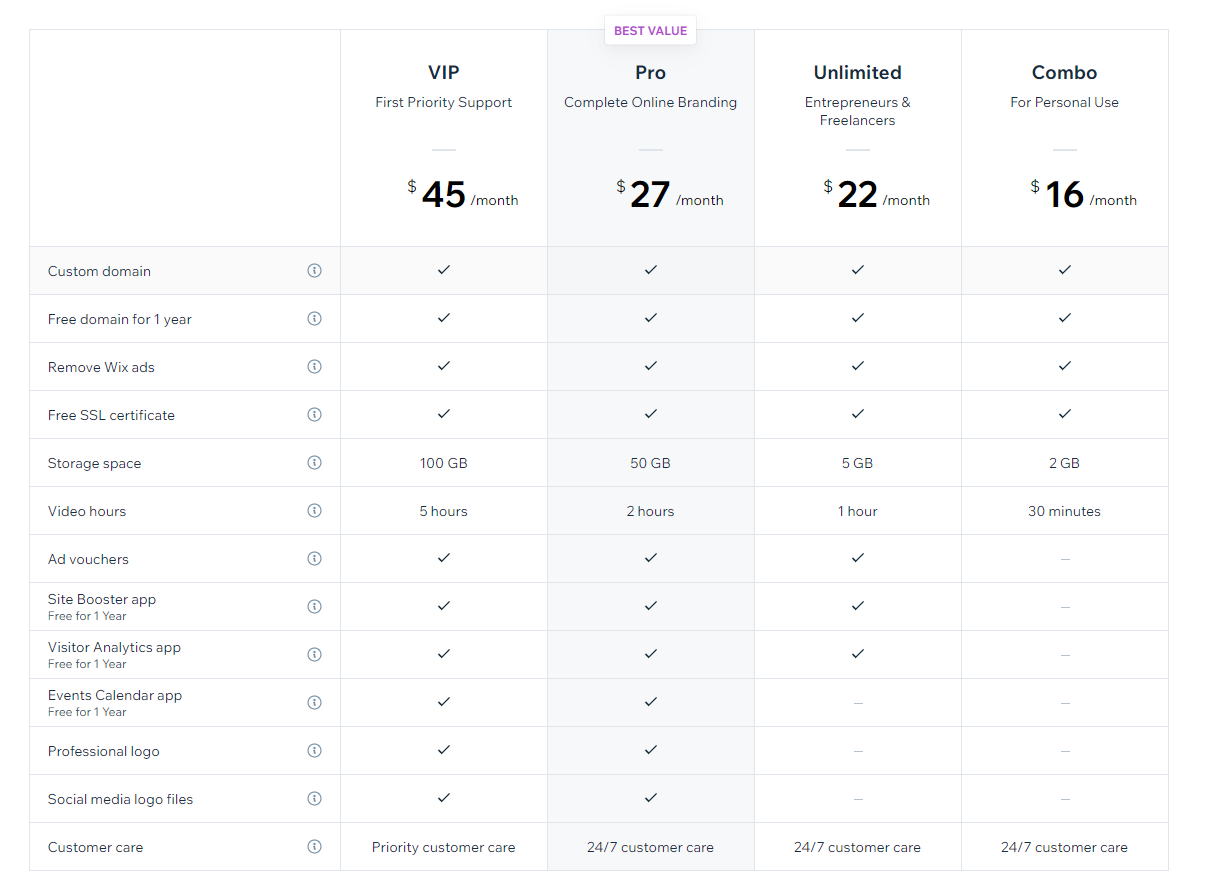 How Does Shopify Work?
Shopify is an online platform and retail point-of-sale system. Beyond working as an online platform, Shopify provides payment options, shipping options, and other engagement tools between you and your customer.
Shopify typifies the ideal online store for eCommerce. Aside from just using templates, you can set up a store and determine the prices of goods you ship.
It also goes as far as adding payments. With the use of Shopify, you do not need any form of coding skills or understanding of computer language.
For every purchase you make online, there is a commission that Shopify takes. This percentage is dependent on the goods sold and the plan you buy.
With Shopify, you can do a lot more. Shopify allows you to have multiple stores, just as it works in the physical world.
Shopify provides an easy approach to scalability without having to start from scratch. It seems like you expanded your previous store with more goods and services.
As much as it is scalable, it can accommodate smaller businesses and have a connection to social media accounts. There are different plans that you can subscribe to per month.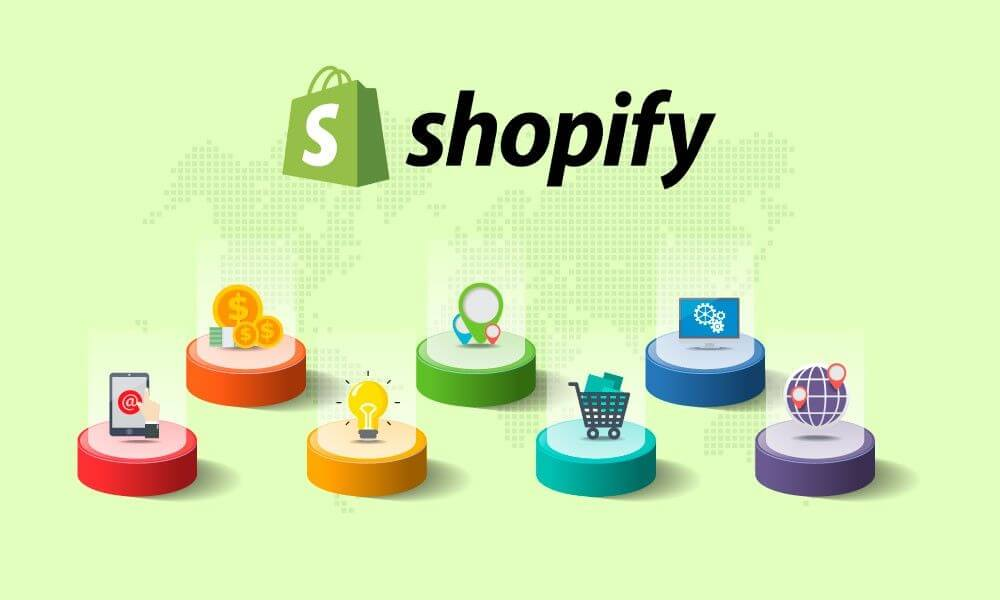 Shopify Pricing
Shopify also has a basic plan. With this plan, you have an unlimited product allowance with no more than two staff accounts. This plan costs $29 per month with an option for in-person purchases.
Another tariff plan is the Shopify plan. This plan provides professional support for your business with up to 5 staff accounts and an 88% shipping discount. This plan costs $79 with 24-hour customer care support.
There is also the Shopify Advanced Plan. With this plan, you have a built-in fraud analysis feature that acts as a firewall for every transaction with language support.
This plan is highly recommended for businesses with international coverage. This plan costs about $300 in subscriptions per month. It has 15 staff accounts, eight inventory locations, and currency conversion options for international sales.
The Shopify Plus Plan goes for $2,000. Most features on this plan are unlimited. If you have the budget for this plan, you can go for this.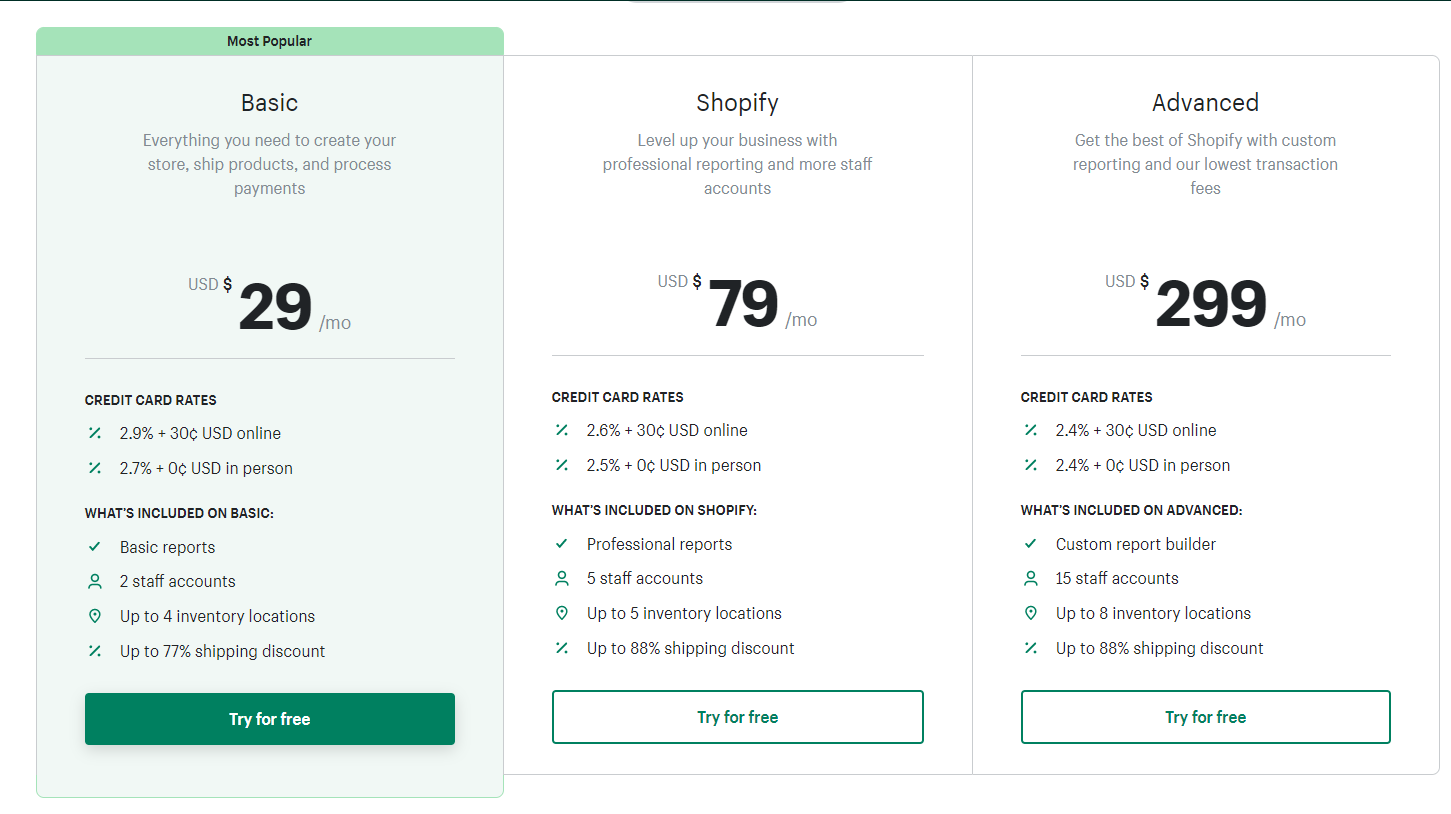 Wix vs. Shopify: Pros and Cons
In many regards, Wix and Shopify are comparable to each other.
The commonest comparison between both of them is that they present a platform to market goods and services online. In the case of Wix, it presents attractive, simple-to-use, well-designed templates that are beginner-friendly. With a wide variety of plans, almost any business can fit in. Whether it is a service you are rendering or a product you are selling, Wix is an ideal package for you.
Furthermore, Wix packages are cheap. At that cost, the types of features that you can access are worth every penny you pay. You can enjoy robust customer support with Wix and 24-hour service via chat, email, and call centers. Whichever way you want it, Wix provides it.
An important disadvantage to the use of Wix is that you cannot swap templates once you launch. You cannot scale from one template to another once you have paid for the template. Another shortcoming lies in the fact that you cannot transfer your Wix website to another platform nor can you add others to your plan.
Finally, and probably most importantly, you cannot have large businesses and sales on Wix. If you are looking to build a more content-heavy site, then you should look elsewhere. On the other hand, Shopify is easy to get along with, largely user-friendly, and has great custom capabilities. They provide you with access to a wide range of features.
Aside from having access to the account, there is a provision for up to 15 staff members that can perform official functions on the site. There is access to a variety of payment options, which makes payment flexible without hitches.
Another feature available on the Shopify online platform aside from robust customer care coverage is a currency conversion. This feature eases international purchases a great deal.
A major drawback with the use of Shopify is that the plans are expensive. Aside from the price of the plans, the commission on goods and services rendered by Shopify adds significantly to the operating costs.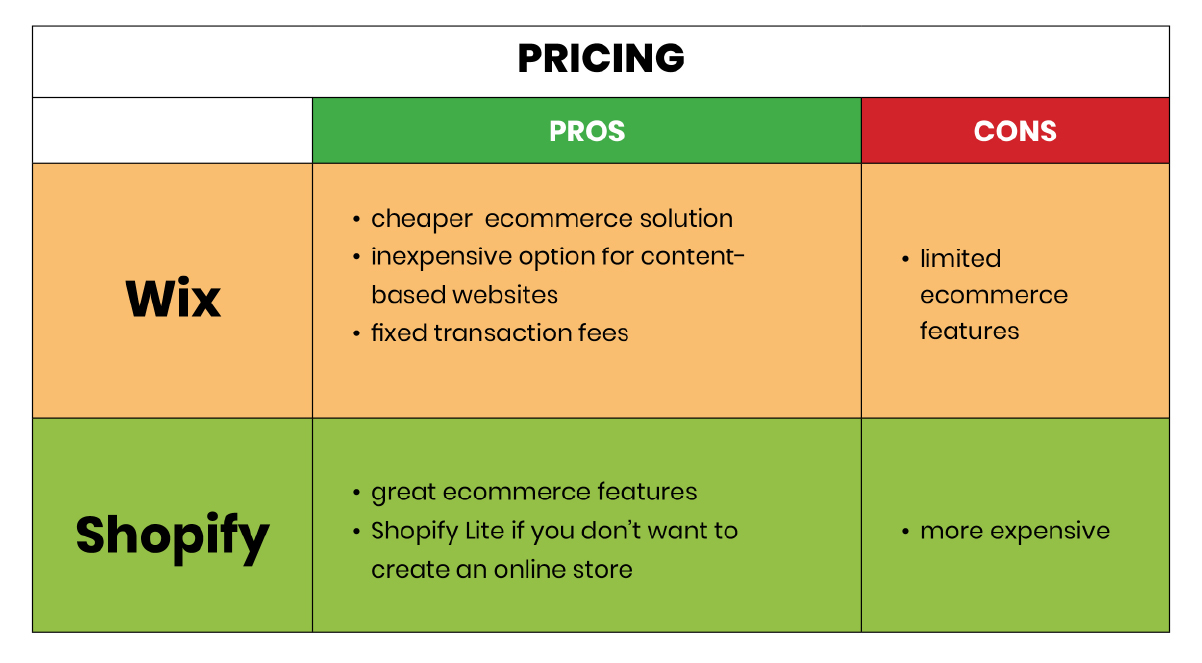 Conclusion
No doubt, sales have advanced to online platforms. People can reach for your goods and services without having to meet you physically. Several platforms can provide this feature. Most notably, Wix and Shopify are amongst the top dogs.
Though they provide similar services, there are a lot of things to consider before making your choice. They both provide flexibility, an easy-to-use interface, and great customer support. One important difference is the cost of the plans and the associated benefits.
Therefore, with all the information I've provided, you can now make a good selection that resonates with your business plan.