It's no secret that a lack of reviews on a Shopify store can result in low or stagnant sales. But as one of our customers found out, using a Shopify review app can result in increased trust and boosted revenue.
Customer Spotlight: Feel Good Tea Co.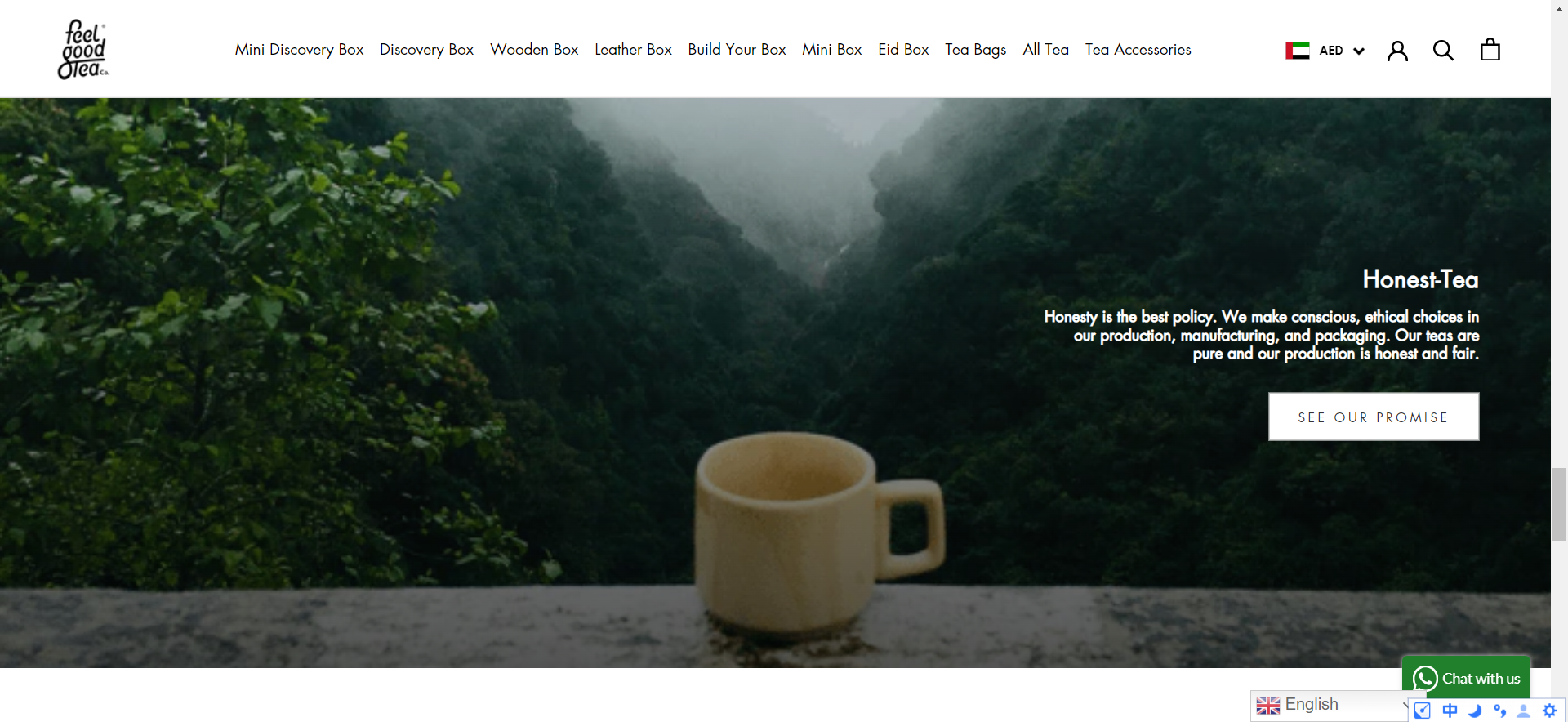 The golden dunes of Dubai witnessed the birth of Mohammad Alhawari's dream – the Feel Good Tea Co. Inspired by the comforting embrace of a warm mug amidst personal challenges, Mohammad handpicked unique tea blends like the delightful Mango Cranberry Fruit Punch tea. And while these teas became sensations in local markets and among friends, online sales painted a different story. They stagnated. People loved what they could taste and see, but online, the challenge was to make them believe without either.
The Trustoo Twist
Enter Trustoo, an app designed to build that bridge of trust between sellers and online buyers using the power of reviews.
Inviting opinions: As soon as a customer enjoyed a sip of his tea, Trustoo sent out a gentle nudge, urging them to share their experience.
Gathering stories: Customers began to share their moments. Some reminisced about cold evenings made warmer with the tea, while others offered ways to enhance the blend even further.
Transparency triumphs: Instead of cherry-picking, Mohammad showcased all feedback – the good, the critical, all of it. This genuine approach made shoppers feel respected and heard.
A Revival in Revenue
With Trustoo weaving its magic, something shifted. The once hesitant online visitors began trusting the reviews they saw. The tales of contentment, the warmth of the tea, the magic in every sip; it all became believable. As a result, Feel Good Tea Co. experienced a surge in sales, jumping up by an impressive 27%. The teas weren't just flying off the shelves in the local markets anymore; they were being shipped to doorsteps worldwide.
Brewing a New Chapter
Mohammad's tale isn't just about the revival of a tea brand. It's a testament to the power of genuine customer stories and the trust they can foster. If you too have a product, and an audience waiting to hear its story, Trustoo might just be your narrator.
About Trustoo
There's a plethora of tools that claim to aid businesses with Shopify product reviews, but Trustoo stands out. Trustoo assists brands in gathering genuine customer reviews, complete with images. You can showcase these reviews in beautiful widgets to build trust and simplify buying decisions for visitors.
Key features:
Catering to a Global Audience: One of Trustoo's remarkable features is its ability to translate reviews for international clients. In the age of globalization, this multi-lingual support ensures that your brand resonates with a diverse clientele, unhindered by language
Effortless Import from Renowned Platforms: The hassle-free mechanism to import reviews from giants like AliExpress and Amazon not only saves time but also ensures that you have a wealth of genuine reviews at your fingertips.
Customization at its Best: Trustoo.io appreciates that each brand is unique. Hence, it offers customization options that allow businesses to infuse their distinctive identity into the review pages. Two captivating layout options further enhance the visual appeal, ensuring your reviews page is as engaging as it is informative.
Streamlined Management: With Trustoo, gone are the days of wading through messy review compilations. Seamless import options from CSV files combined with intuitive product reviews management makes the process straightforward and efficient.
Optimized Review Requesting: Crafting the perfect review request email can be tricky. Trustoo streamlines this by enabling efficient management of these emails, ensuring you get more positive and constructive feedback from your customers.
Upselling Made Easy: Not just a tool for reviews, Trustoo understands the nuances of sales. Its features allow for strategic upselling on the review page or within emails, capitalizing on the trust you've built with your customers.
Enhanced Visual Appeal: A picture speaks a thousand words. Trustoo's picture review display ensures that potential buyers get a real-life perspective of your products, further boosting confidence in their purchase decision.
Engaging Through Social Media: In the era of Instagram influencers and visual marketing, Trustoo integrates an Instagram feed. This not only showcases your products in real-world settings but also engages a demographic that values visual aesthetics.
Boosting SEO with Google Review Snippet: Organic traffic is gold in the digital arena. Trustoo's integration with Google review snippets ensures better visibility in search results, directing potential buyers straight to your product pages.
Since its humble beginnings in February 2022, Trustoo has seen stellar growth in the Shopify tools space. Over 30,000 Shopify stores currently rely on it to gather reviews, and the app boasts a rare 5.0 star rating with over 2800 reviews. These achievements validate Trustoo's value in terms of adding sales-boosting social proof to an ecommerce website.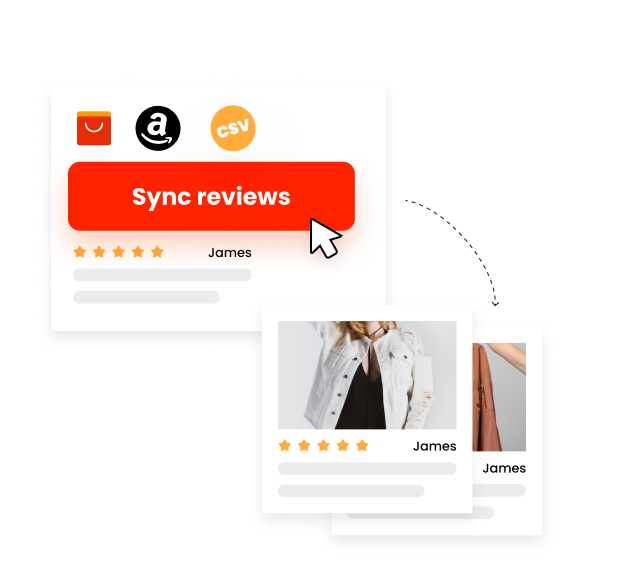 How Trustoo Fares Against Other Shopify Reviews Apps
Why opt for Trustoo.io amidst a plethora of review apps? Let's break down the standout qualities.
Simple Installation and Ease of Use
Have you ever faced the struggle of installing a complex app? With Trustoo.io, that's history. Install with a couple of clicks. No fuss. The interface? Clear and user-friendly. Whether you're tech-savvy or a beginner, navigating Trustoo.io feels natural.
Preferential Price and High Cost Performance
Budget matters. Especially for small businesses and startups. Trustoo.io doesn't just offer a competitive price—it delivers immense value for it. You get top-tier features without burning a hole in your pocket. It's quality meets affordability.
24-hour Fast Support
Issues can pop up. It's how they're addressed that makes the difference. With Trustoo.io, you're never alone. Day or night, their support team is ready. Fast responses. Expert solutions. A team that genuinely cares about your success.
In a market crowded with review apps, Trustoo.io shines with its simplicity, affordability, and unwavering support. It's not just another app—it's a partner for your e-commerce journey.
How to Install and Use Trustoo
Installing Trustoo just takes 20 seconds.:

Sending Review Requests to Customers
Want more reviews and higher sales conversions? Use automatic emails to request reviews.
With Trustoo, you can easily configure this process.
After Order Fulfillment: We recommend sending a review email X days after fulfilling the order.
After Order Purchase: Shoot out a review email X days post order placement.
You can customize every part of the email: title, sender, logo, and content. Plus, Trustoo lets you offer discounts to incentivize customers to leave a review.
Importing Reviews from AliExpress
Leveraging product reviews from platforms like AliExpress can provide instant credibility. Here's how to implement this process for your Shopify store:
Acquire product link: Directly from AliExpress, pick your desired product and copy its link.
Begin the import process: Within Trustoo, go to 'Import from AliExpress', paste the copied URL, and press 'Import reviews'.
Go into customization: Refine settings based on your requirements – review count, country of origin, etc.
Displaying Reviews on Product Pages
Want to display reviews on product pages? Here's the step-by-step process:
Access display settings: Navigate to the 'Display Widget' page.
Color cooordination: Set both star color and background hue to match your brand.
Activate the widget: Switch the review widget to ON. It'll then appear at the base of your product page.
Remember: Any glitches in the display could stem from theme incompatibilities. If any arise, reach out to the support team promptly. They typically resolve issues within two working days.
Displaying a Card Carousel on Homepage
Trustoo also lets you brighten up your homepage with a carousel of shining reviews. Here's how to do it:
Adding Card Carousel in Theme Editor:
Go into the theme editor.
Navigate to Template and click "Add section."
Within the "Add section", locate "Card Carousel" under Apps and select "Add."
Preview your addition on the right side.
Grab the button next to Apps and drag it to position the carousel.
Once you're happy with the placement, hit "Save." Voila, your carousel is ready to roll.
Contact Us
Interested in learning more about Trustoo? Get in touch with us today.