CONVERSION RATE – Global Business
To sell globally with your Reviews Translator
If you have customers from different parts of the world, it's crucial to ensure that they can read and understand the reviews in their own language. Ensure that your global customers have a positive experience on your Shopify store and feel confident in making purchases. And make sure that your translated reviews are accurate and natural-sounding.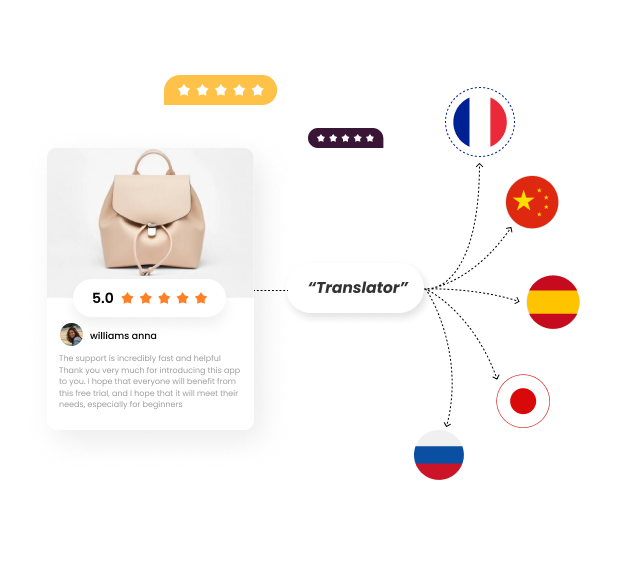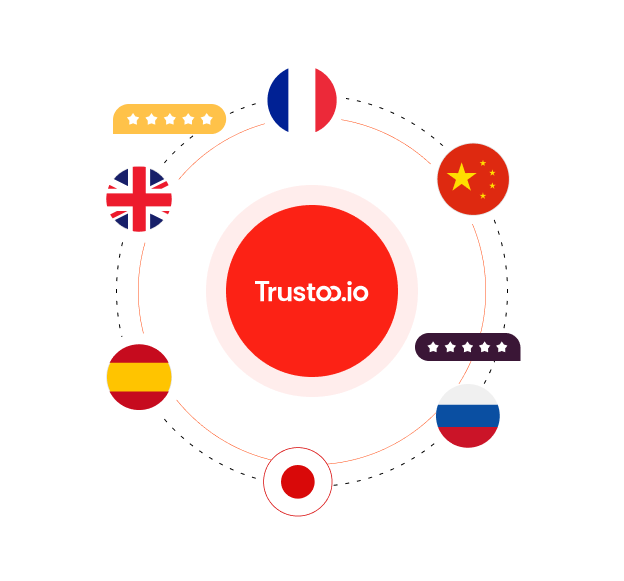 Seamless Translation for Shopify Reviews with Trustoo.io
Trustoo.io uses smart translation technology to seamlessly translate your Shopify store's reviews into different languages. This ensures that your international customers can easily read and understand the reviews, ultimately boosting their confidence in your store and leading to more sales. Trustoo.io's machine translation is quick and accurate, saving you time and resources while still providing a top-notch customer experience.
Boost SEO with Translated Reviews on Trustoo.io
Providing translated reviews can also improve the SEO (Search Engine Optimization) of your store in different languages, making it more visible and easily discoverable to customers who are searching for products in their native language.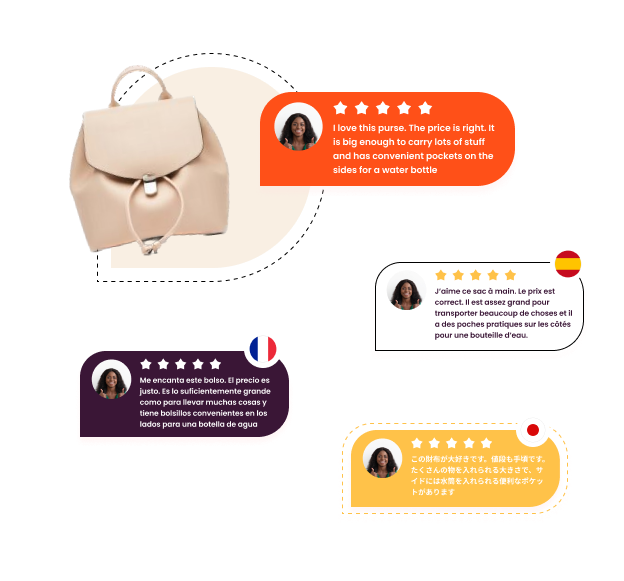 Join us to boom your business!
Our services solve any business problem.